About the Rainbow City Scholarship
In October 2010, Rainbow City Band (now Rainbow City Performing Arts) was able to endow a $25,000 scholarship through the Pride Foundation known as The Rainbow City Band Scholarship for students pursuing degrees in music or music education.  It took RCPA more than 5 years to raise enough funds for the scholarship.  Many generous donors over that period of time made it happen.  The first scholarship was granted in 2012.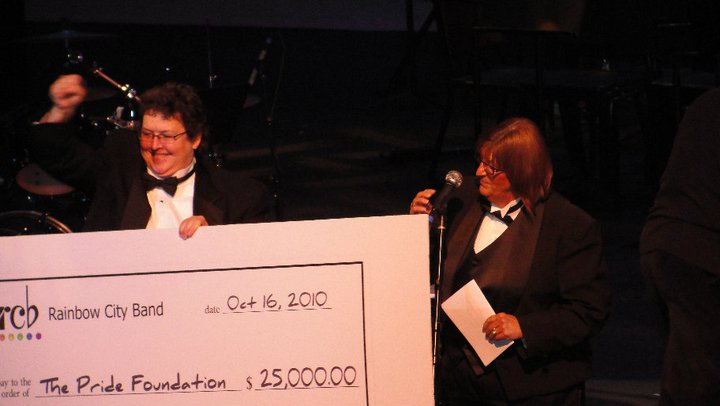 The Pride Foundation provides essential financial resources and community support to LGBTQ+ student leaders across the Northwest.  They have awarded more than $7 million to more than 2,200 students in Alaska, Idaho, Montana, Oregon, and Washington after awarding their first scholarship in 1993.
Receiving a Pride Foundation Scholarship connects students to a growing community of support, providing important affirmation, encouragement, and resources to realize their dreams. RCPA is proud to be in partnership with the Pride Foundation for this worthy cause.
With your contribution, we can offer this scholarship to even more young musicians. Help us to grow this fund by making a direct donation today!