All the ensembles under the Rainbow City umbrella rely on the generosity of donors to help fund our operations and participation in community events. We are grateful to accept your support through a direct tax-deductible donation of any amount, or through other programs including our partnership with Amazon listed below.
If you prefer not to complete your transaction online, you may also send your donation to
Rainbow City Performing Arts
PO Box 45454, Seattle, WA 98145.
Have a good or service you would like to donate to RCPA? Fill out our In-Kind Donation Form and email it to us!
Thank you for your support!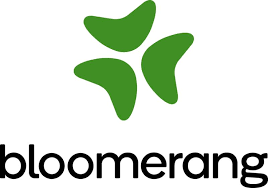 Donate Online
Donate directly to Rainbow City Performing Arts to support its ongoing operation, or specific funds or events that we occasionally target for fundraising. Use your credit card, bank account, or Apple Pay to donate.
Does your employer match your contributions? Be sure to submit a matching gift request to boost the impact of your donation!
Volunteer
As a not-for-profit organization with no paid administrative staff, Rainbow City Performing Arts depends exclusively on volunteers to manage our affairs, from event bookings and concert production to membership services, financial management, and logistics.
If you are interested in helping out - anything from carrying our banner in a summer parade or helping out at the ticket office before a concert to organizing an auction or serving on our board of directors, let us know! We have both one-time and ongoing roles available.
Corporate and Foundation Support
Rainbow City Performing Arts has received the generous support of many companies and foundations over the years. Local businesses have provided cash and in-kind donations to support the band's rehearsals, instrument maintenance and repair, music purchases, and concert production, as well as providing delectable treats for concert concessions, fundraiser dessert dashes, and more. Corporate matching-gift programs help individual donors and our members extend the reach of their gifts by providing matching funds, and several of our volunteers' employers have volunteer-hour donation programs, providing financial support to the organization in recognition of the valuable time that our volunteers have invested in us. And we've received grants for special events such as the youth outreach concert the concert band held in 2012.
Are you looking for ways to reach a diverse audience that is active in its community? Contact us to learn about sponsorship opportunities!