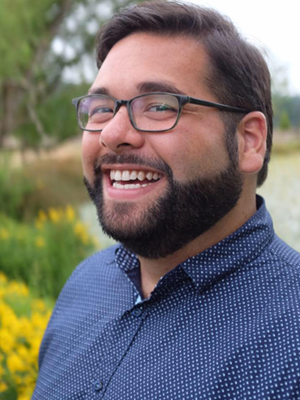 This has been such a rewarding season already at Rainbow City Performing Arts. We have so much to be thankful for and so many people who have warmed our hearts during our 20th anniversary year! I have greatly enjoyed the opportunity to create a true partnership with our Assistant Director of the concert band, Erin Howard. The new board members are already working their tails off getting things ready for an amazing 2018 - 2019 Season. We have a big fundraiser in the works for June 2018 and don't forget about our 20th Anniversary Party in the spring!
Our Midnight at the Movies concert was a beautiful and joyous introduction for our new musical directors of the Rainbow City Concert Band. We performed to an unexpectedly packed house and may have even started a sing-along tradition—we might just do the Time Warp again!
As we get ready for our Fairy Tales and Fantastic Beasts concert in January, the concert band is sounding even better than before and having a great time practicing music that explores the beautiful and magical. Strap in, Godzilla Eats Las Vegas Is going to be a mammoth crowd pleaser!
Rainbow City Jazz Band has two major recording sessions in the books where we laid down a demo with over 6 solid tracks demonstrating incredible growth and unified sound! We'll get to see them all around the Seattle area this winter and spring. They will also be performing alongside the concert band on our main stage during the January concert!
Tradition and community building is at the core of my passion for this organization and I'm excited most by our preparations for our first annual Justice for All concert series in the spring. This year we are putting together a program celebrating women empowerment! Our Herstory concert is going to be packed with music from female composers, from one of the first African American female composers who had her debut with The Chicago Symphony to contemporary female composers living right here in the Seattle area. I like to say justice for all; music for all, and this concert series is going to be a tradition that truly shows how we make music, make friends, make a difference, and make it all better with Rainbow City Performing Arts!
In service and love,
Tim Norris
Your Artistic Director
Rainbow City Performing Arts