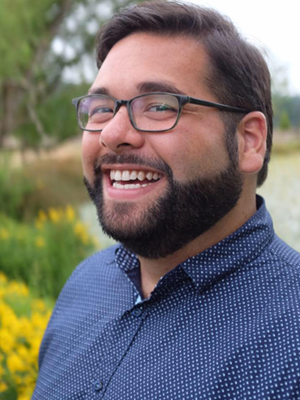 Welcome back to your Rainbow City Band! We have an exciting 2017-2018 concert band season planned. Each concert includes an eclectic mix of classical and popular music both contemporary and traditional we know you're going to love.
Since relocating a few short months ago, RCPA has taken me all over the greater Seattle area and I have fallen in love with our community; the large-scale events and especially performing for the smaller towns and residents outside our immediate LGBT borders has been an incredible joy. In my first summer away from Dallas, I have already been inspired by your kindness, dedication, and talent. You all do so much for one another!
Working with these feelings of community and camaraderie, our concert themes this year are centered around the strength we gain in advocating for those without a voice and building solidarity in the face of adversity. Although we find ourselves in a challenging time, our collective creative actions and joyful spirit enable us to resist in a unified pursuit through the power of our music. The Rainbow City Band plans to use this power to bring entertainment, build community, and speak out the best way we know how in our 2017-2018 season, with our instruments. We hope you'll join us!
Check out what we have planned this season: 
Midnight at the Movies
Sunday, November 12th at 2PM
Broadway Performance Hall
in Capitol Hill
Like B horror movies, members of our LGBT community often find our places slowly by building support with one another over our common interests and transforming our alienation into strength. In this concert, we are celebrating the outcasts that weren't immediate hits but later became beloved cult classics—performing musical selections that are sure to bring smiles and set the scene of the midnight hour.
Fairy Tales and Fantastic Beasts
Saturday, January 20th at 7PM
Broadway Performance Hall
in Capitol Hill
With this concert we are going to take the audience on a journey exploring tales of the enchanting and bizarre. We'll reflect on stories that show sometimes the ostracized become the most influential and that often times we may draw power from those very things that make us queer. Together we'll travel through the looking glass and take time to enjoy the frivolity of the ride.
First Annual Justice for ALL Concert Series
Our Great America!
Saturday, March 17th at 7PM
Broadway Performance Hall
in Capitol Hill
With the first of our concerts from a yearly series we call Justice for All, we plan to show that when you open yourself to hearing the diverse and joyful world around you, music can reveal the existing greatness that permeates our America. This greatness of our country is built on the triumphs and struggles of those who, throughout history, stood up to protect human rights and freedom. Those heroes and heroines who came from around the globe or who were native to this land, intertwine countless cultural heritages into our collective national soul and an awe inspiring creative output. 
In service and love,
Tim Norris
Your Music and Artistic Director
Rainbow City Band
Rainbow City Performing Arts