Concert: Let It Shine
November 9, 2019 @ 7:00 pm
-
9:00 pm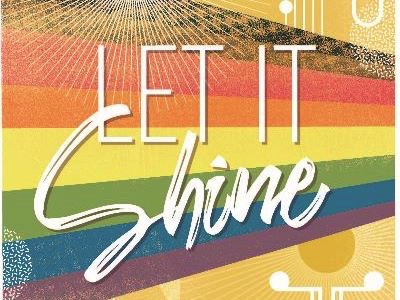 Welcome to the first concert of our 2019-2020 Be the Light Season!
With this season, we want to focus on the element of our Lesbian Gay Band Association mission: Visibility. We want to increase visibility on what we produce as an inclusive organization, not just musical concerts, but the safe atmosphere for our members and community to take chances, embrace fear, and truly express ourselves and our independent beauty, as we are!
Let it Shine, our first concert, will be presented in partnership with Northshore Youth and Family Services. We are also partnering with the national movement Make it OK. One in five of us suffers from mental illness, and stigma about mental illness comes in many forms: silence, exclusion, and darkness. We can do more to create a space, a home in RCPA, for people to more openly talk about their mental health, shining a light and making it okay to do so.
We will present music ranging from Broadway musicals to renowned band literature, including Eliot Del Borgo's moving setting of Do Not Go Gentle Into That Good Night. This will be a musical exploration of the depths of darkness with music such as Washington composer Alex Shapiro's Lights Out and the exuberant joy of light with Frank Ticheli's Sun Dance. This evening will also debut the RCPA Singers with a performance of John Rutter's The Gift of Each Day.
Artistic Director Timothy V. Norris, Jr. says: "It is my hope that this concert will serve as a reminder to you and our community that through music and support in unity, out of darkness, you are light — just as you are. And when you are able, be that light for others. Let it Shine!"