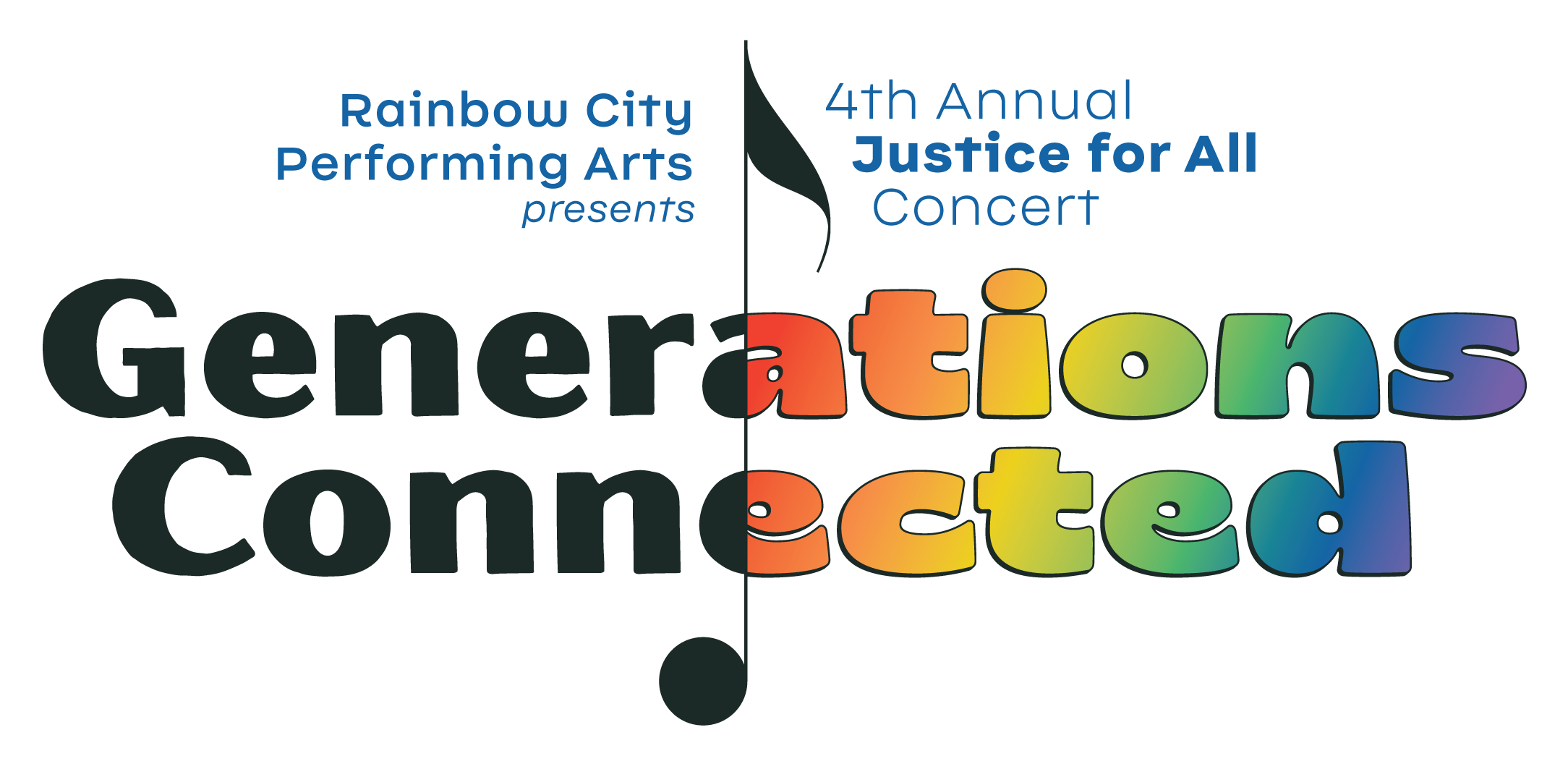 Justice for All: Generations Connected
April 15 @ 7:00 pm
-
9:00 pm
Rainbow City Performing Arts is excited to be celebrating its twenty-fifth year of creating a diverse and inclusive environment for musical expression that promotes the equity and visibility of people in the LGBTQIA+ community! As we celebrate this quarter-century milestone, we will look through the lens of music into our past and present to ensure that we are creating the best possible future for our queer community. We are proud to have Seattle's Lambert House as our community partner for Rainbow City Concert Band's performance, "Generations Connected". Lambert House is a nonprofit which empowers lesbian, gay, bisexual, transgender, and questioning youth through the development of leadership, social, and life skills. In this concert, RCCB will be celebrating LGBTQIA+ composers throughout history by lifting up the music of these historically marginalized composers and examining how we can make generational connections in our lives and through our actions.
Our concert will begin by showcasing music from LGBTQIA+ composers of the past. You will hear well-known classics such as Saint Saens' "Carnival of the Animals", Berstein's "Slava!", Barber's "Commando March", and the Finale from Tchaikovsky's Symphony No. 5.  Also featured on the program is a lesser-performed, yet monumentally important composer, Ethel Smyth. We will perform the overture from her opera, The Wreckers.
For the second half of our concert, you will hear the music of present day's LGBTQIA+ composers. We will be playing some very recognizable selections such as music from John Kander's Broadway-classic Chicago, and a beautiful arrangement of the traditional folk song "Shenandoah", by Omar Thomas. We will also perform some music which you may not be familiar with! Libby Larsen's piece, "Hambone", pays homage to the percussive techniques and rhythms used by enslaved Africans in North America. Randall Standridge's piece, "Vanishing Point", invites you to transport your mind to a beach as you gaze into the distance until everything escapes your vision over the horizon. And finally, we are excited to be premiering Kevin Day's "Song of Rebirth".  This piece was commissioned for the Rainbow City Concert Band in 2021. Due to the pandemic, the piece was performed and premiered virtually with each performer recorded in isolation. We are thrilled to be able to bring our ensemble together, with you, to perform and experience the live, in-person, world premiere of "Song of Rebirth"!
      RCCB's "Generations Connected" will be held at the Renton IKEA Performing Arts Center (400 S 2nd St, Renton, WA 98057) on Saturday, April 15, 2023 at 7:00pm. More information and tickets can be found at our website, rainbowcityband.com. Tickets purchased at the door will have an upcharge of $5 per ticket, so purchase your tickets now!