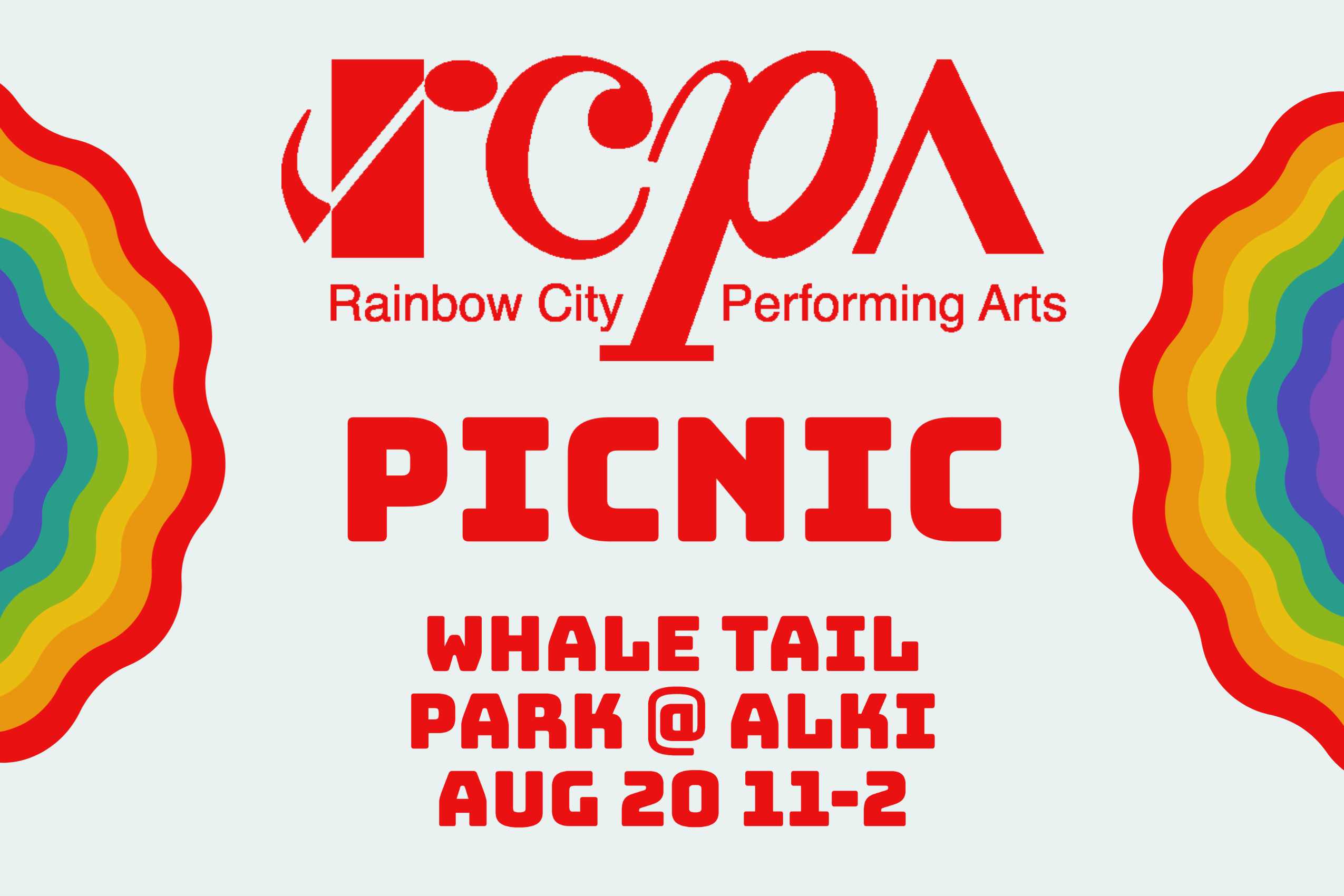 RCPA Picnic 2023
August 20 @ 11:00 am
-
2:00 pm
You are welcome at the RCPA Picnic, our annual celebration of the Rainbow City Performing Arts community. Please join us at Whale Tail Park near Alki Beach between 11 am and 4 pm to celebrate our shared community and learn more about what our groups have in store for the season ahead. Check in with one of our ensemble tables to get a ticket for some free food and meet our members. Before or after you see us, make sure to visit the Alki Beach Pride festival just a block away!
See and share our Facebook event!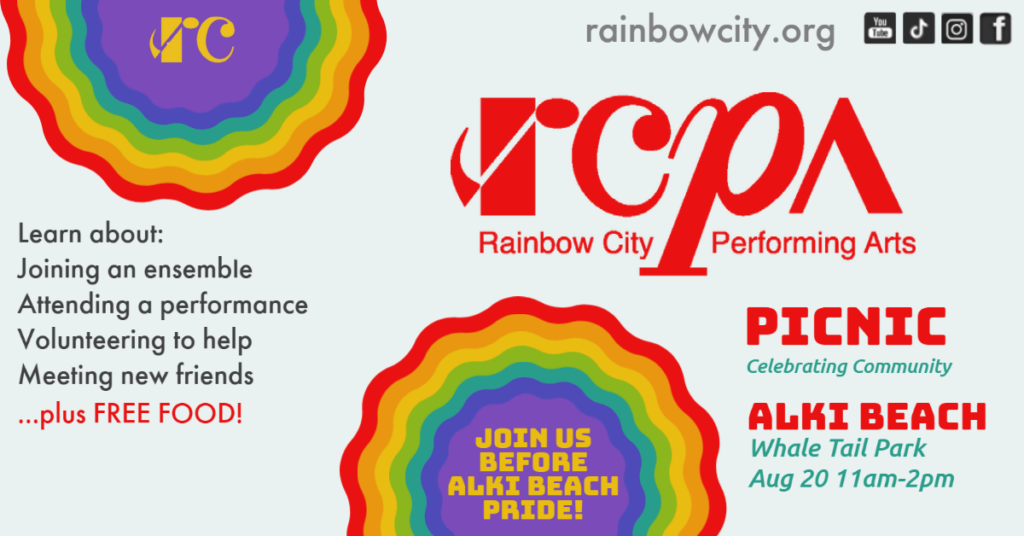 About Rainbow City Performing Arts
Rainbow City Performing Arts is a non-profit organization based in Seattle, dedicated to promoting diversity, inclusivity, and artistic excellence through the performing arts. Our first ensemble, Rainbow City Band, was founded in 1998, and our family has since grown to include six other ensembles.
The organization aims to provide a safe and supportive space for LGBTQ+ individuals and allies to express themselves creatively and develop their musical talents. We believe that music and the performing arts can be powerful tools for fostering a sense of community and breaking down barriers between people from different backgrounds.
Rainbow City Performing Arts is committed to creating high-quality performances that entertain and inspire audiences. We actively collaborate with other community organizations and participate in various events to promote diversity, awareness, and acceptance.
In addition to our artistic endeavors, we place a strong emphasis on community outreach and engagement. We organize workshops, educational programs, and social activities that encourage participation and involvement in the performing arts.
The Rainbow City Performing Arts community thrives on the dedication of its members, volunteers, and supporters, all of whom share a passion for music and a commitment to making a positive impact on society.
Overall, Rainbow City Performing Arts stands as a vibrant and dynamic force in the Seattle area, using the power of music and performance to create a more inclusive and harmonious world for all.