Summer starts early at Rainbow City Performing Arts! It's time for the Rainbow City Drumline, Rainbow City Color Guard, and Reign City Riot to start initial rehearsals and we have some open opportunities for you to join us and learn what the ensembles are all about. You don't need an expert to join us and we welcome those that performed in the distant past or those who always wished they could perform. Inclusiveness and education are important to us! If you are thinking about one of these opportunities, please contact us!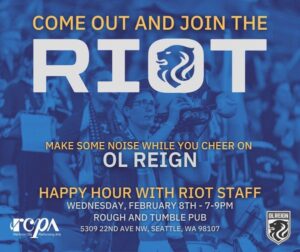 Do you love making music and watching OL Reign play world-class soccer? Then you definitely want to join Reign City Riot for the 2023 season! Come join us at
Rough and Tumble
in Ballard on Feb. 8 at 7pm to meet the staff and members and learn more about our upcoming season!
RSVP by clicking here
and filling out our interest form!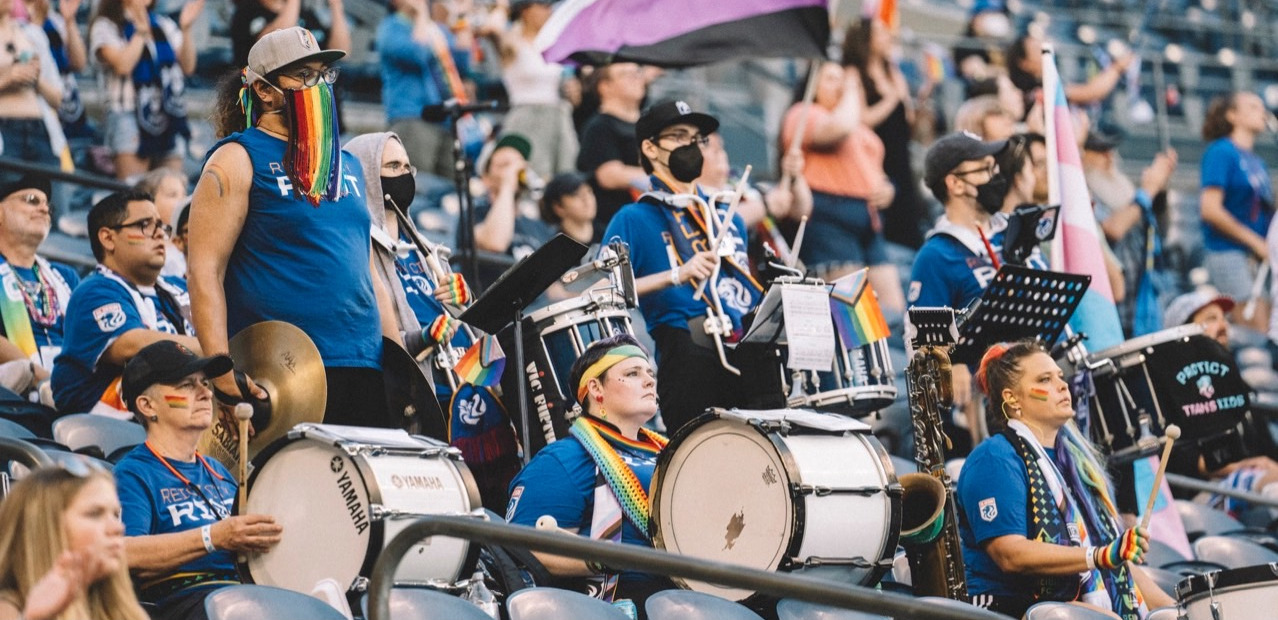 Drumline is the heartbeat of both our Marching Band and the Reign City Riot sports band who performs for  OL Reign soccer matches at home. Opportunities for performance abound from March through October and we are a proud tight group of drummers who would love to have you join us!
Our first two rehearsals will double as try-outs for new members, and we would love to have you join us! We're open to all levels of skill as long as you can keep a steady beat and we will find the right drum for you. We also have opportunities for drummers who just want to play cadences and patterns during our soccer match gigs, so there's opportunity for you to grow your skill before playing more difficult music.
Initial rehearsals are at Bryant Elementary school in North Seattle. Join us on February 4 and/or 11 at 12:00pm to see what we are about! We will play through our book of cadences to warm up after the winter and decide as a group what we will retain for the new season. It's a great time to get to know everyone!
Bryant Elementary School is very close to the University of Washington. The address is 3311 NE 60th St, Seattle 98115. There is no parking lot, just street parking. Try to park as close to the bus zone on 34th Ave as possible, which is the east side of the building.
If you'd like to join, give us a heads up at [email protected].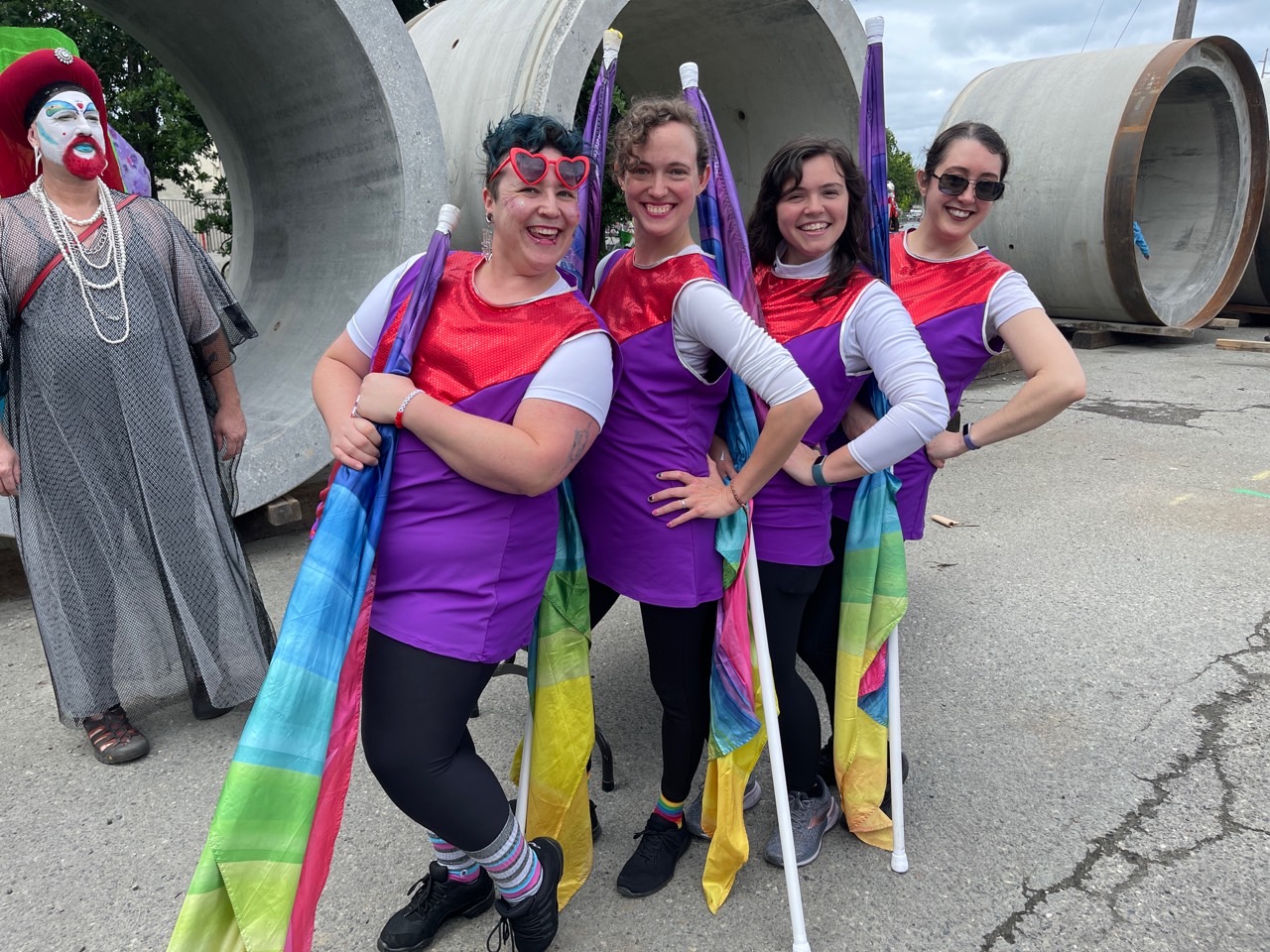 SpinOUT is RCPA's Color Guard, a group of passionate folks who put on a visual show at the head of the band in parades, or front-and-center at festivals, to accompany the band's music. SpinOUT welcomes people of all skill levels! We have experienced guard members, people with a couple years' experience under their belts, and people who are new but enthusiastic about learning. Early in the season we will work on developing skills and then focus on developing and memorizing choreography - in preparation for the summer performance season. You should join us if you're looking to have a fun time with awesome people and are curious about spinning! We are hosting a flag clinic where you can learn some basic skills on flag to get a taste for what it's like before you decide if you'd like to join the ensemble. All equipment is provided so all you need to come with is a desire to learn and have fun!
Join us for our open flag clinics at University Congregational Church of Christ right next to the University of Washington. They will be on both February 8 and 15 at 7:30pm. Rehearsals will follow weekly up into June when we start focusing on the many performance opportunities through the summer.
Want to join or learn more? Contact us at [email protected]!