Spring is racing quickly towards summer... and that means outdoor performances for two of RCPA's ensembles.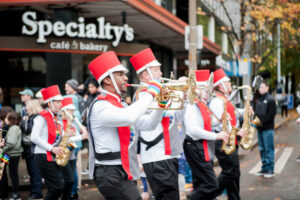 Rainbow City Marching Band and spinOUT, our color guard, begin rehearsals in May for regional parades and festivals in June, July and August. Itching to dust off that instrument or flag and entertain crowds throughout the Puget Sound? Join the marching band or spinOUT for a fantastic season as we return to the streets! Email [email protected].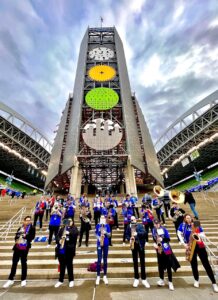 World-class professional sports and music? Count me in! RCPA is proud to partner with OL Reign to present Reign City Riot, building enthusiasm and entertaining fans at OL Reign home games at Lumen Field in Seattle. See us before, during, and after games. Go Reign!