In the face of challenges for LGBTQ+ communities, there are shining moments of hope and inspiration. Today, we would like to celebrate the 2023 recipient of the Rainbow City Scholarship. This program, in collaboration with Pride Foundation, aims to uplift LGBTQIA+ student leaders who are making a meaningful impact in our world.
This Years' LGBTQIA+ Scholarship Recipient
The 2023 Rainbow City Scholarship recipient hails from rural Chubbuck, Idaho, choosing to keep their name confidential beyond the review committee. However, their aspirations are a testament to their determination. With dreams of pursuing Music Education at the University of Idaho - Pocatello, this student envisions a future as a music teacher, aiming to instill love, compassion, empathy, and their passion for music and singing into the hearts of children. Their dedication to this noble cause promises hard work and fulfillment.
Empowering Brilliance Through Collective Action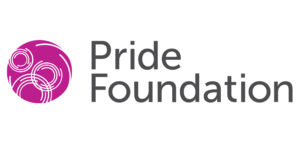 The Pride Foundation hosts and operates scholarships for many organizations. With 112 recipients across the Northwest, the Pride Foundation Scholars have been awarded over $750,000 this year. Each scholar brings unique goals and lived experiences, bound together by their extraordinary leadership in various spheres - be it in their personal lives, families, communities, fields of study, workplaces, or social justice movements. The increased number of applicants this year underscores the vital role of this scholarship program and our need to support our own Rainbow City Scholarship with increased funding.
The Rainbow City Scholarship extends far beyond financial aid; it serves as a powerful affirmation for these young scholars. Our fund provides resources to help them achieve their educational dreams. This support empowers LGBTQIA+ student leaders to become catalysts for positive change, impacting their communities and beyond.
Supporting Youth Through Collaboration
As we celebrate our LGBTQIA+ scholarship recipient, we are reminded of the transformative power of education and community support. Each step we take toward empowering LGBTQIA+ student leaders paves the way for a brighter future and a world that embraces diversity and equality. We are proud of our partnership with Pride Foundation to provide this annual opportunity to support an emerging student leader. Together, we offer hope, encouragement, and opportunities for these students to thrive and leave a lasting legacy of inclusivity and acceptance.
Congratulations to the 2023 Rainbow City Scholarship Fund recipient, and heartfelt gratitude to our donors for their unwavering commitment to empowering LGBTQ+ student leaders. Through their collaborative efforts, they are changing lives, making a difference, and creating a world where everyone's potential can shine brightly.
Would you like to donate to our fund?
Please consider making a donation to support future Rainbow City Scholars.