I am thrilled to share some exciting news that brings our organization forward for the future. Rainbow City Performing Arts has moved to a new domain at RainbowCity.org!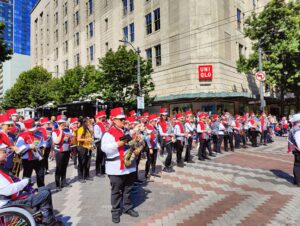 With the advent of RainbowCity.org as our new domain identity, we are proud to present our unified front, magnifying our impact and reach. This new digital home reflects the essence of our community - vibrant, diverse, and pulsating with creative energy! Our website showcases the rich history and achievements of our ensembles, highlighting the talent and dedication of our members, volunteers, and supporters.
Explore the About section on RainbowCity.org to dive deep into our roots and learn how we've blossomed into the inclusive haven we are today. You'll discover how Rainbow City Performing Arts was founded on the principles of love, acceptance, and artistic brilliance, and how these values continue to guide us every step of the way.
Our commitment to community engagement stands at the heart of our mission. As you explore the Community Engagement section on our website, you'll be proud of the broad connections we are building in many levels of the community. These initiatives are not just about creating beautiful performances but also about uplifting the community around us, fostering connections, and promoting acceptance.
Don't miss our Events page! We are more visible and present in the community than ever, and we would love to see you when we are about town. Keep checking back to see the latest we have planned! You can also learn a lot more about our ensembles on their individual pages including how to connect with them on social media.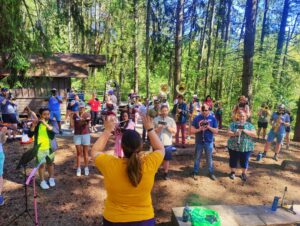 Rainbow City Performing Arts has always been more than just an organization; it's a family. Together, we create music that harmonizes with the beating pulse of life, transcending barriers and bringing people together. Our new domain, RainbowCity.org, serves as a beacon, illuminating our path towards greater equity and visibility.
So, dear friends, whether you're a seasoned musician, an aspiring artist, or an enthusiastic supporter of the arts, we invite you to join our melody at RainbowCity.org. Embrace the warmth of our community, bask in the euphony of our performances, and be part of a transformative journey that celebrates diversity and unity.
Let us rally our voices and talents to paint a brighter, more harmonious future for all. Together, at RainbowCity.org, we will create music that resonates not only in our hearts but across the world. Welcome to our stage; welcome to our family!