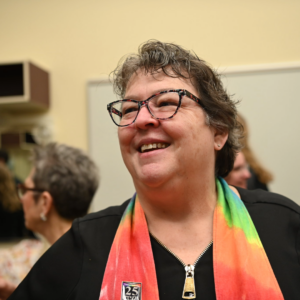 Rainbow City is thrilled to announce our new donor recognition program, the Rainbow Donors! As key supporters of our organization, donors play a vital role in advancing our mission. Whether you're a creator, art lover, or community member, this program brings us together to champion social justice through the arts.
Recognizing Vital Support
Our new framework ensures that we recognize the important contributions of our donors. We're committed to transparency and communication. Here's how it works:
Regular Updates: As a Rainbow City Donor, you'll receive regular updates on how our organization operates. We want you to see firsthand how your support impacts our community.
Funds Utilization: We'll keep you informed about how your funds are being utilized. Your generosity directly fuels our programs and initiatives.
Social and Performance Events: Join us for a growing list of social and performance events! As a donor, you'll have exclusive invitations to connect with our members and celebrate art together.
The Rainbow Tiers
Our program features a series of tiers inspired by the colors of the rainbow: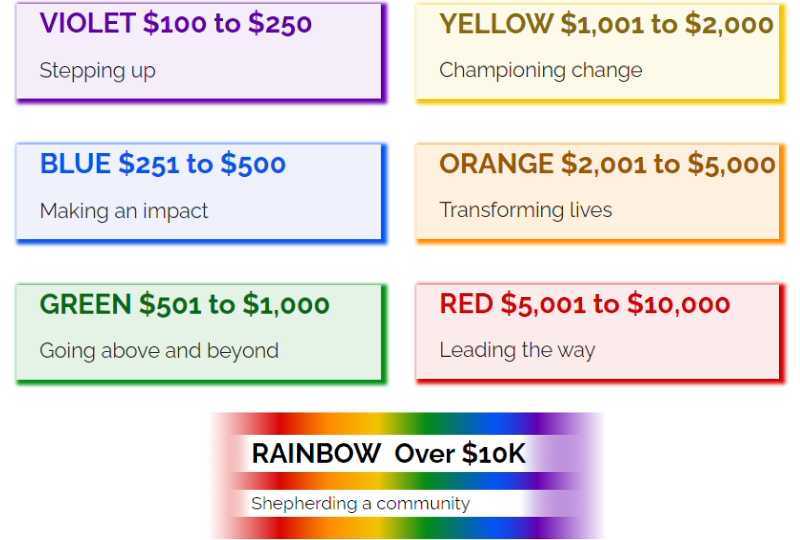 Tracking Your Progress
Throughout the season, we'll tally your contributions and provide a quarterly report on our website. You'll know exactly where you stand in your Rainbow Level. Soon, we will also let you know by email when you have reached a new level with your giving. We appreciate you and all our donors!
Celebrate with Us
When attending one of our performances or events, show your colors and wear the same color as your Rainbow Level so you can be proud of our contribution to our community. At the end of the season, we'll reveal your level and invite you to join us at our celebratory picnic. It's our way of saying thank you for being part of our community.
More Perks Ahead
Stay tuned! We're planning to add even more perks and opportunities for our donors. Your continued support makes it all possible.
However you choose to support Rainbow City Performing Arts, we appreciate you. Let's create art, foster change, and build a stronger community together! 🌈🎨🎭